Exhibitions are a great way for businesses and organisations to promote products, services or a cause to the public.
Whether you're putting together an entire exhibition or would like to create a stand which attracts your target customers, our renowned production team can help.
Exhibition Stands That Make the Right Impact
Our experienced team will ensure your exhibition goes smoothly from start to finish with a wide range of products and services to draw in the masses. Perhaps you need to hire AV equipment, or you want your stand to look as professional as possible. Whatever you require, we have the expertise to know what works and what doesn't.
The most important thing is that you have everything you need to deliver the messages you want in the most effective ways. We'll work closely with you throughout the planning stages and on the day to create an exhibition which hits the right note.
Our industry leading products and services for exhibitions include:
Screens & Projectors
Exhibitions are all about showcasing products, services or causes effectively. Video display screens are ideal for this purpose. They can deliver messages and graphics in an engaging way, from showing a product in action to letting everyone know who you are and what you do.
This can also be really helpful when your stand is busy and you may not be able to talk to everyone directly. For those presenting to large crowds, a projector is a great way to enlarge those images on a screen so that everyone around the room can see what you're presenting.
Microphones & Sound
Exhibitions can be noisy places, especially if being held in a large venue.
If sound is an important part of your exhibit, ensure you have the best equipment available.
This may include high quality microphones which can be really useful when talking to groups, delivering a presentation or drawing in the crowds to your stand.
Lighting
Use lighting to your advantage, setting the right atmosphere and tone for your exhibition. If you're an event organiser, you may want to ensure the whole room is well lit, or if you're organising an individual exhibit, perhaps you'd like LED, spotlights or uplighting to ensure your displays are presented in the right way.
We can even create a specialised lighting programme for the day, including bespoke Gobo projections for brand enhancement. LED furniture is also a great option to give attendees a place to perch, selecting seating in your corporate colours.
Stages & Lecterns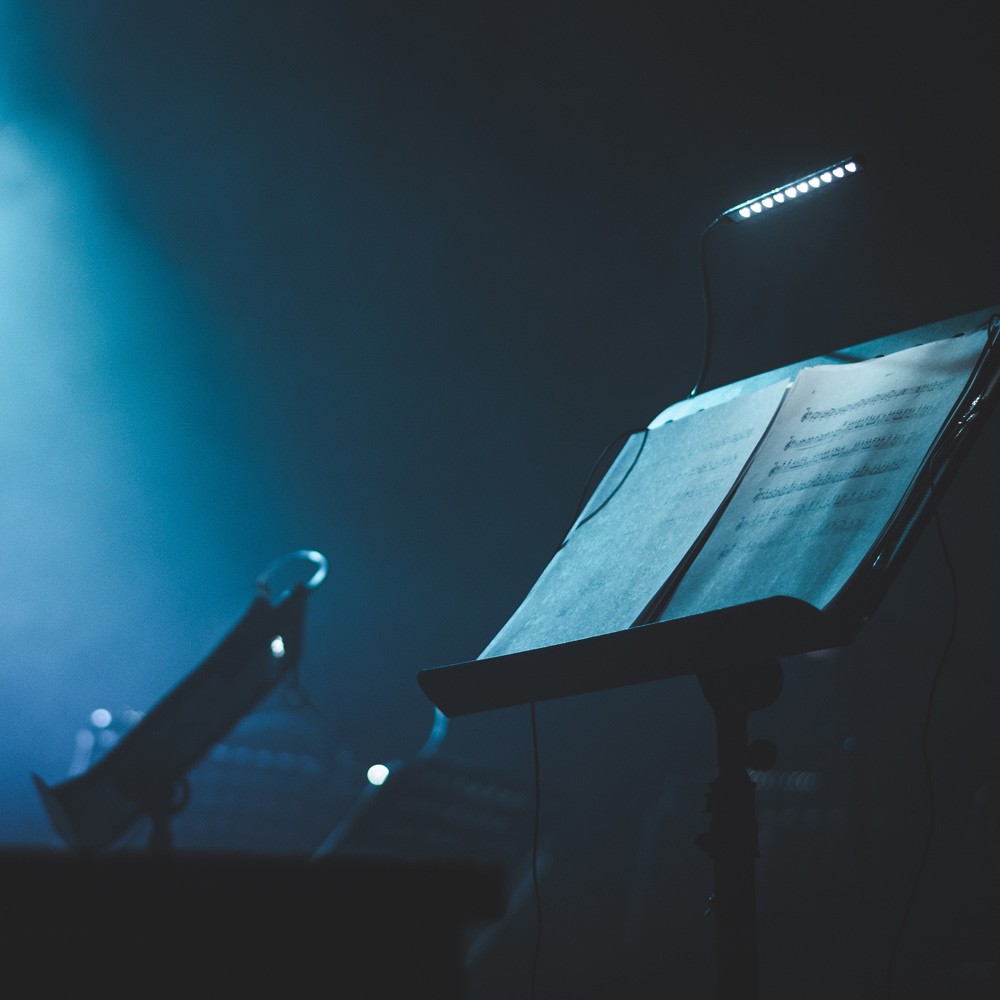 Want to create the perfect area and focal point for individual businesses and entrepreneurs to present throughout the day? Ensure they can be seen by even those furthest away with safe, professional stages which we'll set up for you. We can also provide lecterns for those with notes to follow.
Music
Create a buzz and set the tone throughout the day with music from award winning DJs. From uplifting music as speakers take to the stage to a set list that increases guest enjoyment, our talented DJs understand how to create the best atmosphere possible in a room.
Speakers
Want to hire speakers for your exhibition to attract attendees to your event? We have some inspiring talent for hire, so speak to our team about the type of speaker you need.
Working with Avant Garde Events
Our talented production team has the expertise to ensure you can achieve the outcomes you're hoping for. This could be anything from raising brand awareness to increasing leads and sales. We have in-depth knowledge to deliver complete production management or can advise on individual equipment that will enhance your exhibit. Whatever you require, just let us know.
Why work with us?
We provide full production and equipment set-up and support so that everything is ready for you to use, dismantling everything at the end of the exhibition.
Our leading AV equipment and materials ensure events look and feel professional throughout.
We have experience working at small, large and 5-star venues – no place is too big or small for us to help.
Need to find the perfect exhibition venue? Use our free venue finding service.
Our outstanding customer service and attention to detail make organising exhibitions fun and rewarding.
We also offer: –
Complete AV hire – for impressive visuals and sounds

Drapery & backdrops – wow attendees from the moment they see you

Light up letters – make an impact with giant letters (with a whole alphabet to choose from!)

Dance floors – for those in the mood for an after party

Fireworks – for the ultimate night of celebration

Free venue finding – find the perfect venue for your exhibition

Live performers, entertainers & bands – draw in audiences with entertainment
From a huge show with hundreds of guests arriving to a product stand that will get your business noticed for all the right reasons, put together an event package ideal for you.
Would highly recommend Avant Garde Events for everything you need at your exhibition. We used them for our stage, sound, lighting and backdrops and we were blown away by how everything looked and sounded.
Just a quick message for Danny and the whole Avant Garde team for all the help you gave us with the exhibition – from putting up with endless questions to helping us from start to finish on the day, we couldn't have done it without you!
Put Together a Bespoke Exhibitions Package
Are you organising an exhibition in Surrey, London or the South East? Speak to our gifted team about how we can ensure your event is a success.
Straight From Instagram
See more from our Instagram feed
Some venues we are suppliers for or frequently work at include: